From 1982 — when STS was created under the leadership of our Schuylkill County Commissioners — to now, we have never forgotten that a dependable public transit system is a vital component in the quality of life for the people in our community.
We are committed to the task of providing the very finest in public transit services to the residents of our county.
Our original fixed bus routes have expanded from five to ten. In 1982 the average bus in the system was more than fifteen years old. Today our average bus is less than five years old.
In May, 1988 we dedicated the maintenance and administrative facility pictured below. Our objective was to enhance our ability to maintain a world-class transit system that would be able to serve Schuylkill County with distinction, well into the 21st century.
Here are a few other important milestones we touched on our journey to our system of today:
In 1992, we established ADA-compliant para-transit services
In 1995, we achieved 100 percent ADA accessibility on our fixed route buses
In 1998, we started a fleet wide upgrade of our para-transit vehicles
In 1999, we started an employment-based transport service for people transitioning from public welfare to employment
In 2000, a passenger-filled Miss Molly Trolley pulled from the curb on Centre Street for the first time
In 2001, we established the Persons with Disabilities Program
In 2011, Union Station opened to provide Schuylkill County Residents with transportation service located at 300 S. Centre St., Pottsville, PA.
In 2018, we acquired our first Compressed Natural Gas (CNG) vehicles
In 2020, we broke ground at 300 Wade Street in St. Clair for our new 80,000 square foot administrative and maintenance facility.
| | |
| --- | --- |
| Mr. Mike Micko, Former Executive Director of the Schuylkill County Transportation Authority, addresses guests who attended the June 2011 dedication of Union Station. | Union Station building from Centre Street level. In operation since June of 2011. |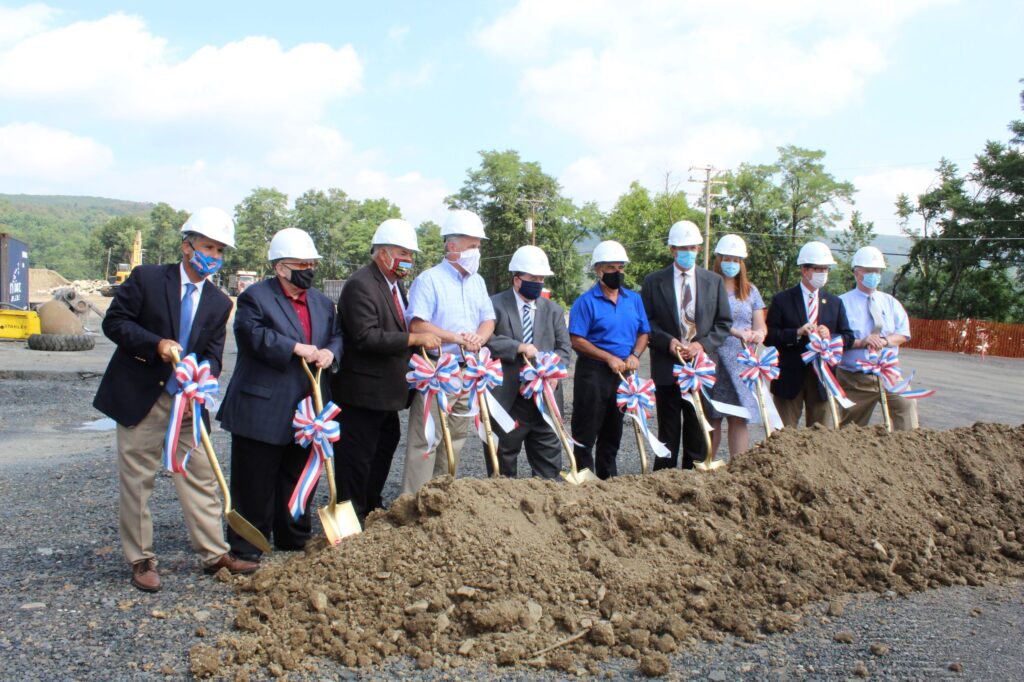 Many milestones. Many challenges overcome. And doubtlessly more challenges in store. Rest assured, we'll be here to get you there for many years to come.