On May 7th the Schuylkill County Transportation Authority received the "2019 Award for Excellence" in recognition regarding the implementation of their newly acquired Clean Natural Gas (CNG) vehicles.  The award was presented on behalf of the Northeast PA Manufacturers & Employers Association.  The category of submittal was:  Energy Efficiencies/Environmental Improvements.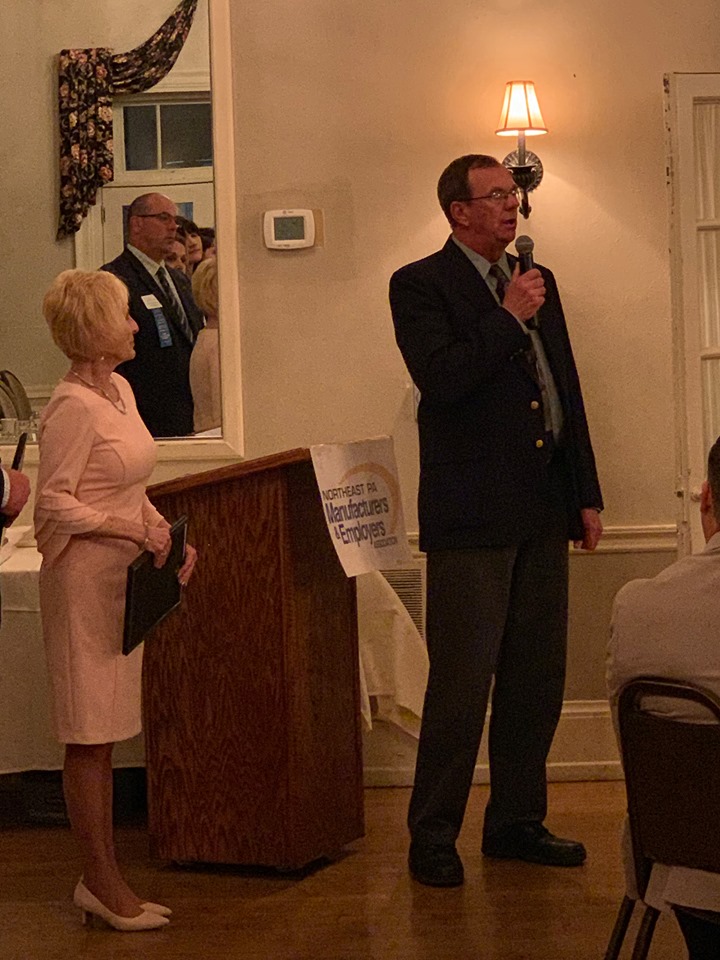 Mr. Dave Bekisz is seen accepting the award on behalf of STS at the awards dinner held at the Schuylkill Country Club, Orwigsburg.  The award was presented by Ms. Darlene J. Robbins, President of the Northeast PA Manufacturers & Employers Association.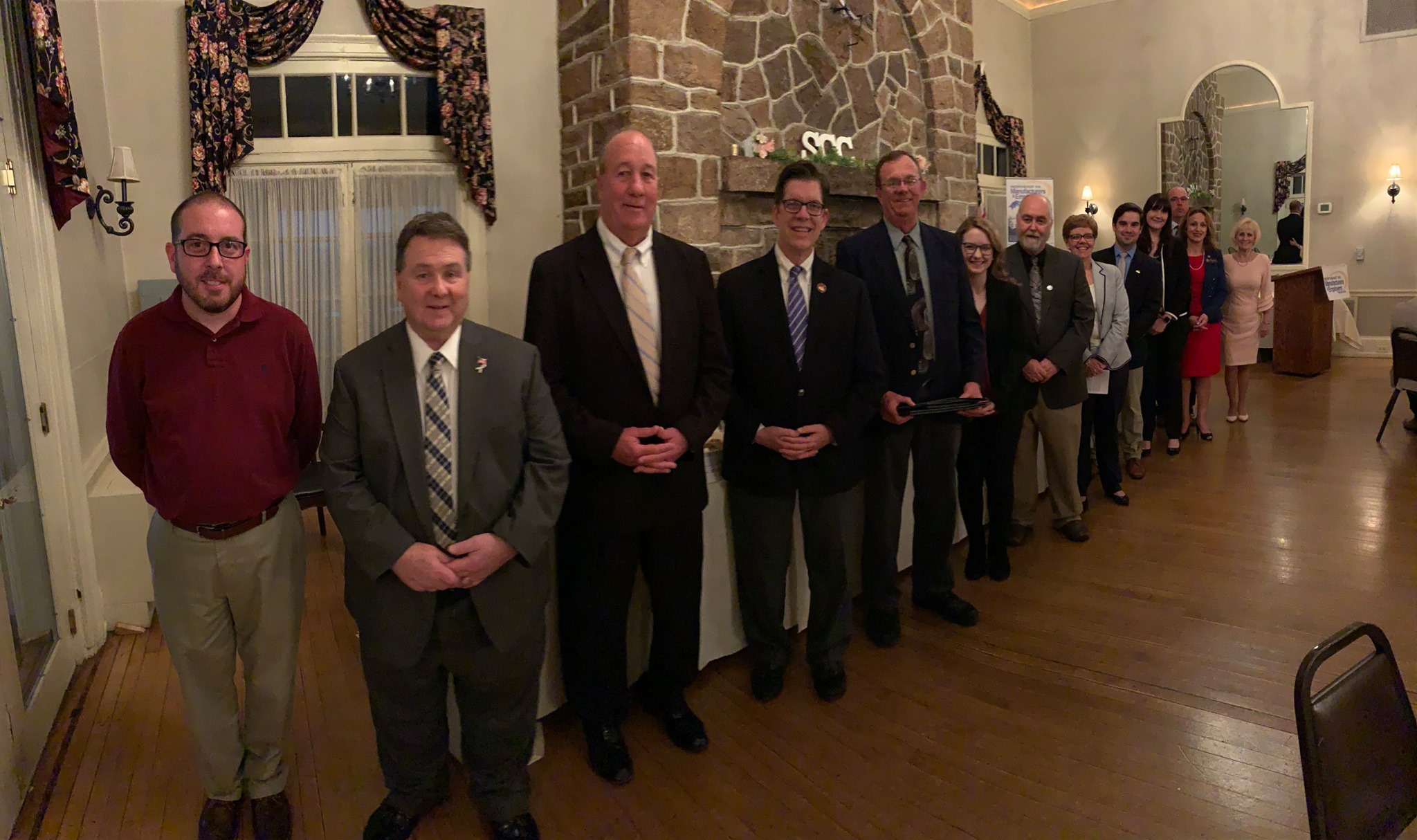 Congratulatory awards were also received from presenters:  Brian Hansbury on behalf of SEDCO; Commissioners Gary Hess, Frank Staudenmeier, George Halcovage on behalf of Schuylkill County Commissioners and Luzerne County Council; Nicole Fidler on behalf of Representative Mike Tobash, Representative Eddie Day Pashinski and Representative Tarah Tohill; Michael McCord, on behalf of Representative Neal Goodman; Mary Beth Dougherty on behalf of Senator Dave Argall and Senator John Yudichak; John Gower on behalf of Congressman Dan Meuser; Aimee Wechsler on behalf of U.S. Senator Bob Casey; Marta Gabriel on behalf of U.S. Senator Pat Toomey; Lance Miller on behalf of NEPA MAEA; and Darlene J. Robbins on behalf of NAM and PMA.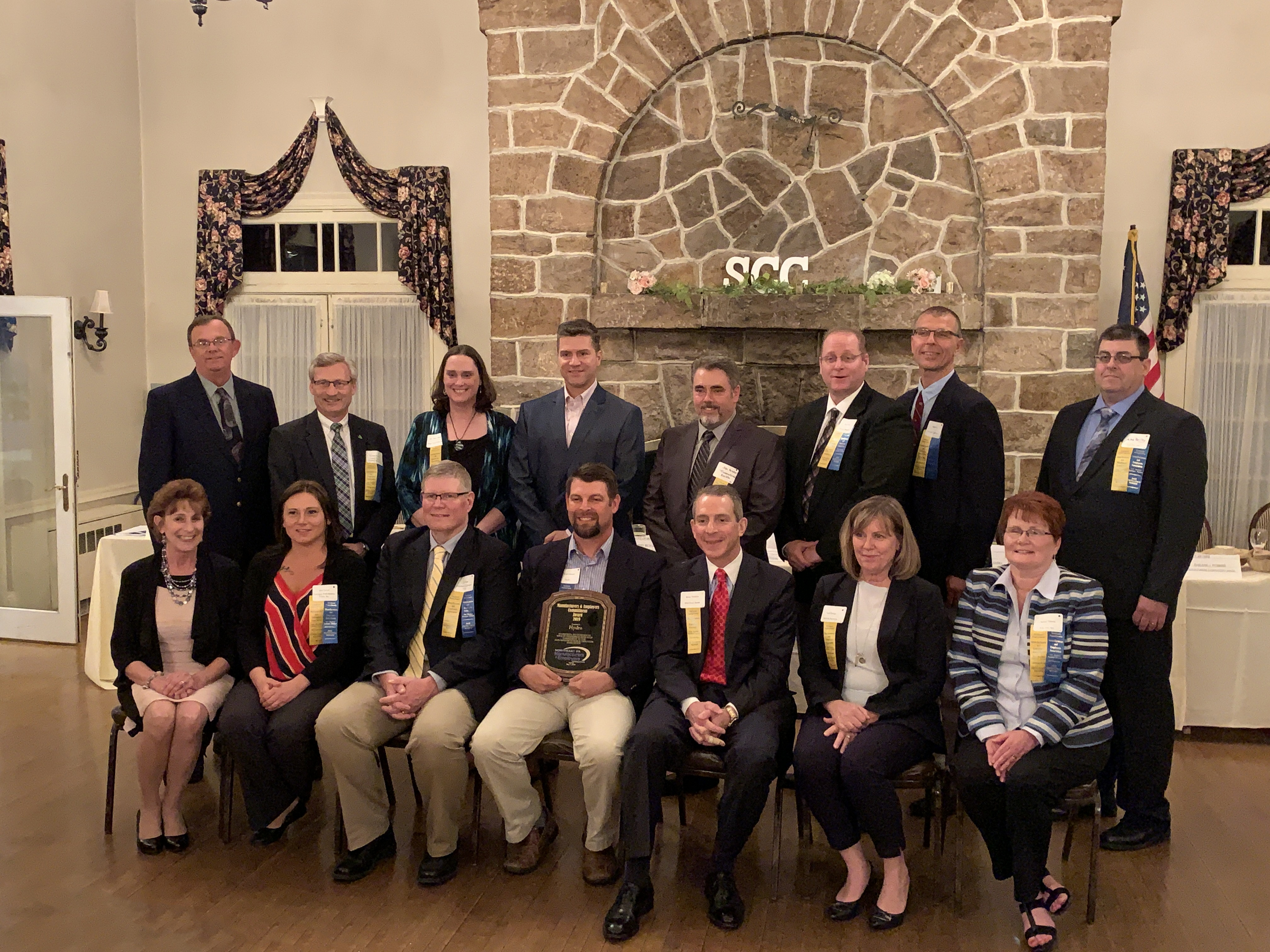 Dave Bekisz, STS Executive Director (back row; far left) is pictured with 2019 Excellence Award recipients representing Solar Innovations; TC Transcontinental; Inter Metro Industries, Corp.;  Ash-Tec Inc.; Versum Materials; Tredegar; Mid Penn Bank; Access Services; Lehigh Valley Hospital; Penn State University-Schuylkill Campus; and Mrs. T's Pierogies.  Congratulations to all winners!
Manufacturers and Employers Excellence Award Nomination (Click Here to read submittal)