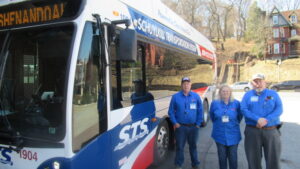 Friday, March 18th is National Transit Driver Appreciation Day!!
Take a moment to say "Thank You" to your driver and let them know how much you appreciate all they do to provide affordable public transportation in Schuylkill County.
S.T.S. drivers are front-line workers who manage to maintain a schedule, collect fares, answer questions, and provide you with safe transport throughout the region. – They are here, to get you there!!