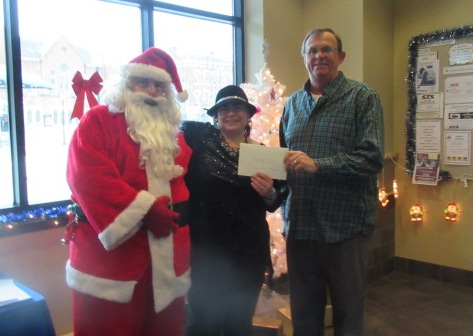 Pictured:  Santa, Cathy and Dave Bekisz, Executive Director of STS.
Congratulations to Cathy Bohn of Pottsville for winning a 30 Day Smart Card!
Cathy donated food items for families in need this holiday season.  Items were collected
at Union Station in Pottsville.  A ticket was given for each food item donated to all participants
and a prize drawing was held on Friday, December 14 at 3:00 p.m.   All donations were then 
given to Schuylkill Community Action for distribution to local food pantries.  
Dave Bekisz and all employees of STS want to thank "everyone" who donated to this worthy cause.